We Airbrush Clothing
Tee shirts, Shoes, Hats, Bandannas, Pants, you name it.
We have experience painting clothing in Boston to New York City, and from Miami to Los Angeles. So if you are not located near Boston, still consider us for your next airbrushed apparel.
Different ways to approach clothing.
Events
We focus on being the solution to your event. Airbrush Boston was started as a way to fix the underlying issues in hiring talent. We focus on the experience from when you call me until the event is over. From professionalism, to personality, it is our pleasure to attend your events. Another great aspect is we only use the best equipment for our arts. We use Iwata airbrushes and compressors, Createx non toxic paint. To top it off if you have access to power, no problem you can add a generator. When you need to get the job done right, call Airbrush Boston
| | |
| --- | --- |
| $175 an hour  | For 3 hours |
| $100 an hour | After 3 hours |
| $200 an hour | Individual hours |
| | |
Prices may be negotiated for schools, charities, and certain causes. 
Travel is free withing 50 miles of Boston, Massachusetts. Add $125 additional for a Generator if the event will not have a power supply.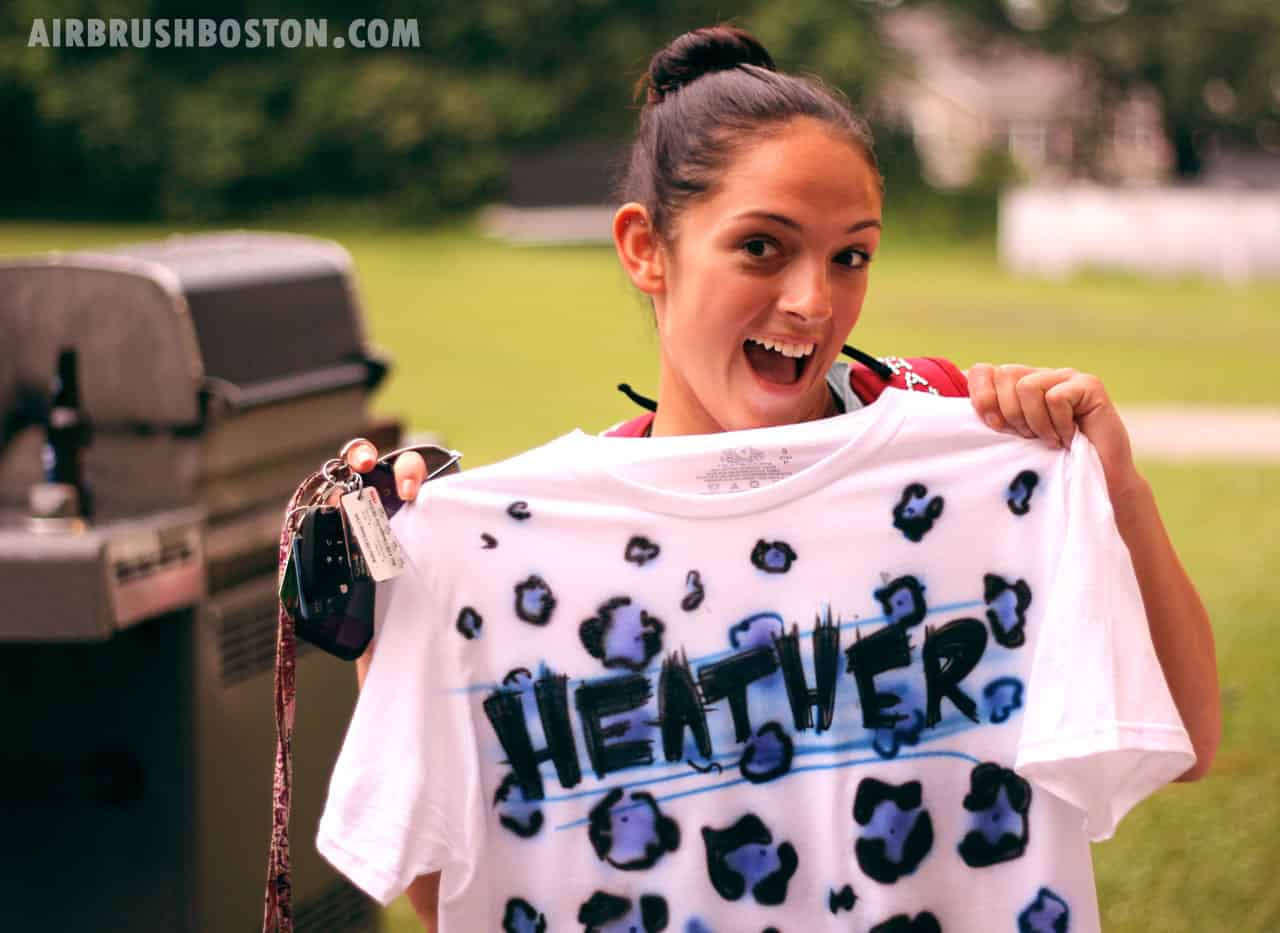 Custom Garments
There are 2 ways to book an artist.
You can hire us by the hour, and we will come to your event, and even promote your cause. Or you can contact us for single orders of Garments.
Custom painted shirts can be anything you imagine, we can do one shirt or one hundred.
Typically I tell my clients to bring the shirt they want painted, so they know it fits and so they can save money.
Then figure out if you want the front or back painted, maybe both.
The artwork, can come from us or from you. Sometimes clients just want us to freestyle. Sometimes they are really particular.
Minimum cost for an individual shirt is $20 which would be something like a one – two color front.
Orders can go up to $100 for a full color portrait.
If you still have questions please feel free to directly contact us >>
Commissioned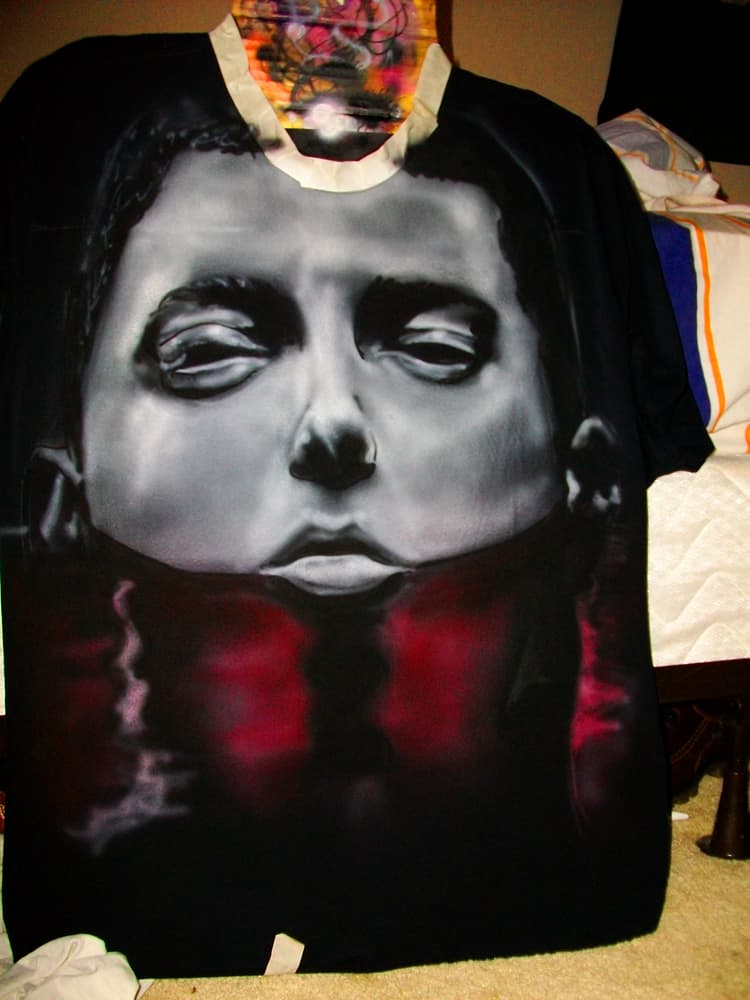 Price for commissioned art is per piece. All jobs have  a $25 minimum. These prices also apply to other services such as jackets, hats, and other garments. With a simple conversation I can give you custom quotes for packs of shirts, whether it be a Birthday Party, Fashion Show, or even a set of screen printed shirts.
Need over a 100 shirts? No Problem
We can get shirts in bulk if need be just give us 5 days notice.