Best Halloween Costumes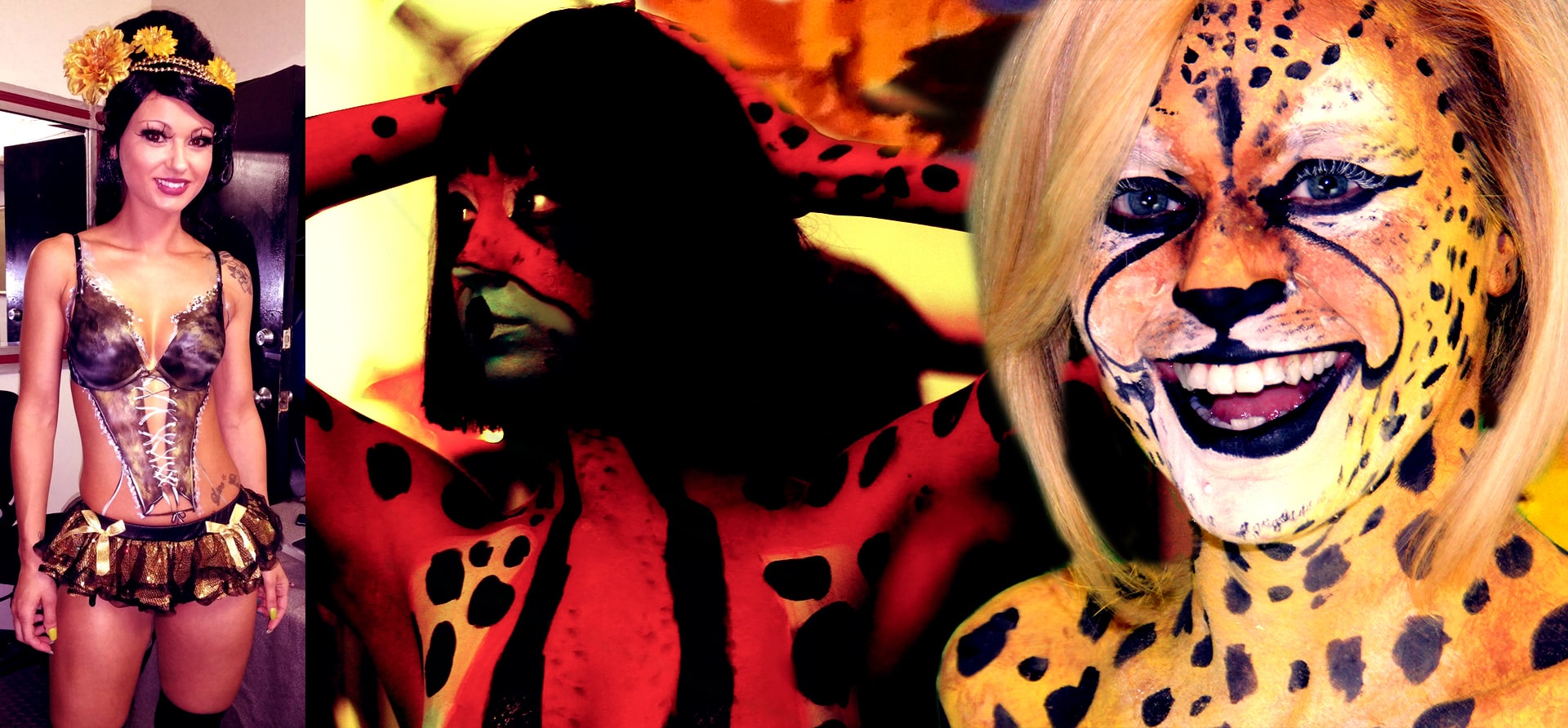 Outfits
We offer outfit assistance. Want to win a contest, or just be the coolest at your party. Let us know, we would love to help.
Hollywood Face Painting 
We have painted faces, in Miami, New York City and Los Angeles. But were in Boston this Halloween. We love a challenge.
Head to Toe Transformation
Want to be an alligator? Anything you can think of. We also paint body suits and can custom build costumes.