Getting Started with Body Painting
Find out the purpose of the painting, and budget ( Party, Photos, Art Project, Costume )
Work on a concept with the artist
Schedule a event, or shoot date.
Photography turn around is 48 hours for photos.
Voila!
Choose the right artist… the right concept…the right project
I have been and artist my entire life, I offer a special brand of body art services over the last 11 years. I am a fine artist as well I have painted for MIT, Harvard and even for PETA. I produce concepts that are always original and never cheesy. I am also very laid back and easy to work with from start to finish.
About the Body Painting
Sometimes people just want to be painted or have someone else painted and photographed. One thing to consider is that this is a fine art you should hire the best artist.  I am here to help you as a full service solution. As a professional photographer with a studio in South Boston, I  offer an all inclusive studio package. Also as a business we are a full service event company offering up to 5 artists for places such as night clubs and private parties.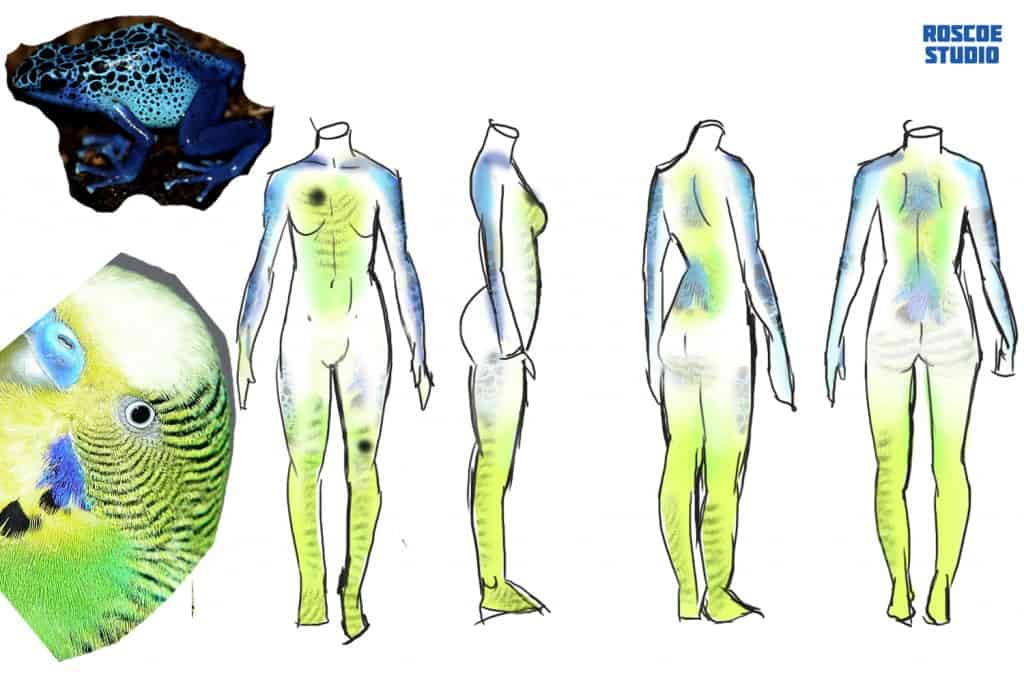 Concept and Finished Work
Example of a concept coming to life for Circ Du Solei themed advertisement for Samsonite. The concept was body painted on a one piece suit with an airbrush.
Everything starts by conceptualizing ideas, and choosing the location and color. I recommend our studio in South Boston for the best rates. All studio shoots include photography. Body painting prices start at $75. If image editing is needed with photography prices can be negotiated before hand. If you don't need pictures even easier. Please also ask us questions about film, and for commercial work.
First things first we need to know how many people will be painted, There are 2 options where we can charge per person or we can charge for time. Sometimes its more economical to paint in 3 hour blocks. We will be able to come up with a price based off location, and concept. All packages include concept art.
Since we are artists, we don't shy away from any idea. We paint with many different makeups. From cream makeup for efficiency to airbrush body inks for long lasting durability. Sometimes we use custom made stencils to achieve realistic looks for brands and effects.
Consider us for photos, gifts, events, and even costumes
This picture on the right was, created for a fashion brand, based off a new clothing release. The concept was derived from the artwork, then Roscoe painted, photographed on green screen and edited together with Adobe Photoshop for the final composition.
Airbrush Body Painters in Boston
All our painters are real artists, who only make original creative work
Whether its a Painting Party, a  promotion for a night club or a private shoot we have the right artist for you.
Real Artists will always give you the best results. When body painting, we always plan our shoots. Each painting comes with 1000's of hours of experience, and sometimes we just freestyle but 90% of the time the art looks a lot like the original sketch. 
Painted from Miami to Los Angeles to New Hampshire
Shot in Tampa, Florida at Island Walk Studios for Flag Day.
Promotional Modeling In Boston
We cut custom stencils  and then airbrush models for promotional parties, and events. To make the sure the branding is accurate we can work directly with your art directors in the concept stage. We have painted all around the USA doing promotions for different companies. Packages include a model and an artist, and prices start at $300 per event.
Book a body painting artist now!
Pricing
Event Body Paint – $100-$300 Per person.
(includes artist and equipment on location ) Full body paintings will require additional budget for makeup.
Includes custom concept art.
Studio shoots – $125 per person, or from $75 an hour.
 (Includes studio time, and most paint colors)
Includes 20 professional images.
Includes Concept Art
Inquire Here
Want to speak with somebody now?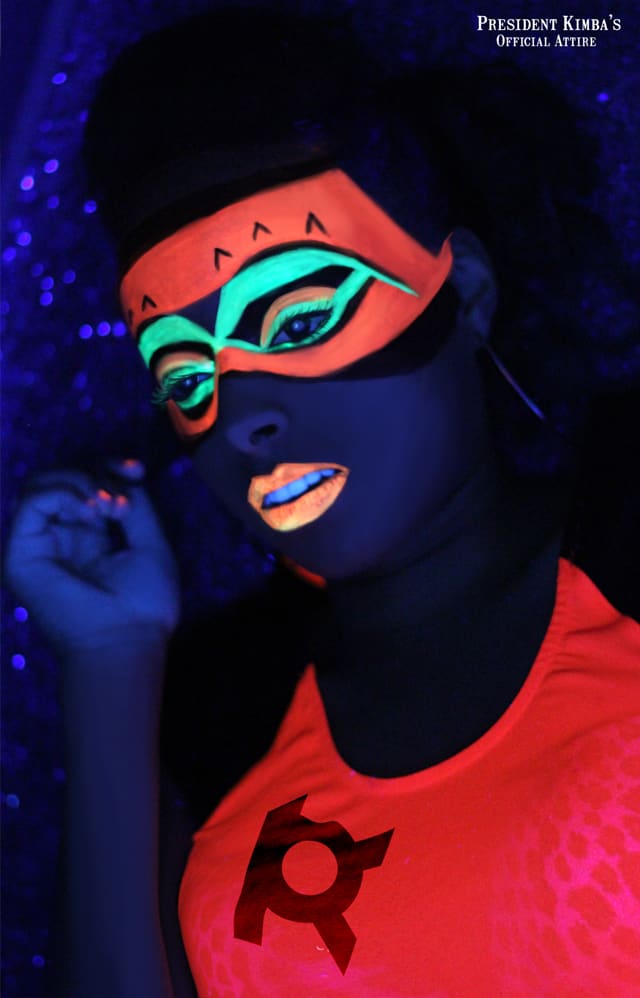 Body paint goes back to ancient times. In some cultures its a requirement not a taboo. Every body paint job is started on paper as a sketch. Once approved, colors are purchased or mixed for the job. There are many different kinds applications from cake makeup to airbrushed liquids. Each have their own purpose. Once we figure out the concept and requirements we can get to work on the design. If you don't know what you want leave it to us, and we can work together.
This job was at a restaurant party in Miami. 
We can send you some more pictures from some of our body paint shoots  if you submit a form.
Shoot done in Clearwater Florida, for a local magazine. I got to work with Russian Roulette, VR vision photography and Eillen Delapaz.