Backyard Airbrush Party
This event was at a home in Dorchester for Genuine Interactive
The pictures below show why airbrush tattoos are a good idea for any event.
I brought all the tools for a fun backyard party. One thing about this group is they were honestly cool in all facets. They were very inviting, giving me food and even offering me the kegs. We had a good time and the best part was they were all creatives as well. I had a lot of requests for custom artwork as well as interesting mash ups of stencils. Below you will see some full sleeves some free hand cannons, and much more. I hope you like the tattoo's below. If you like the idea please click this link and I would be happy to bring the party anywhere. 
Oh no watch out for the Cannons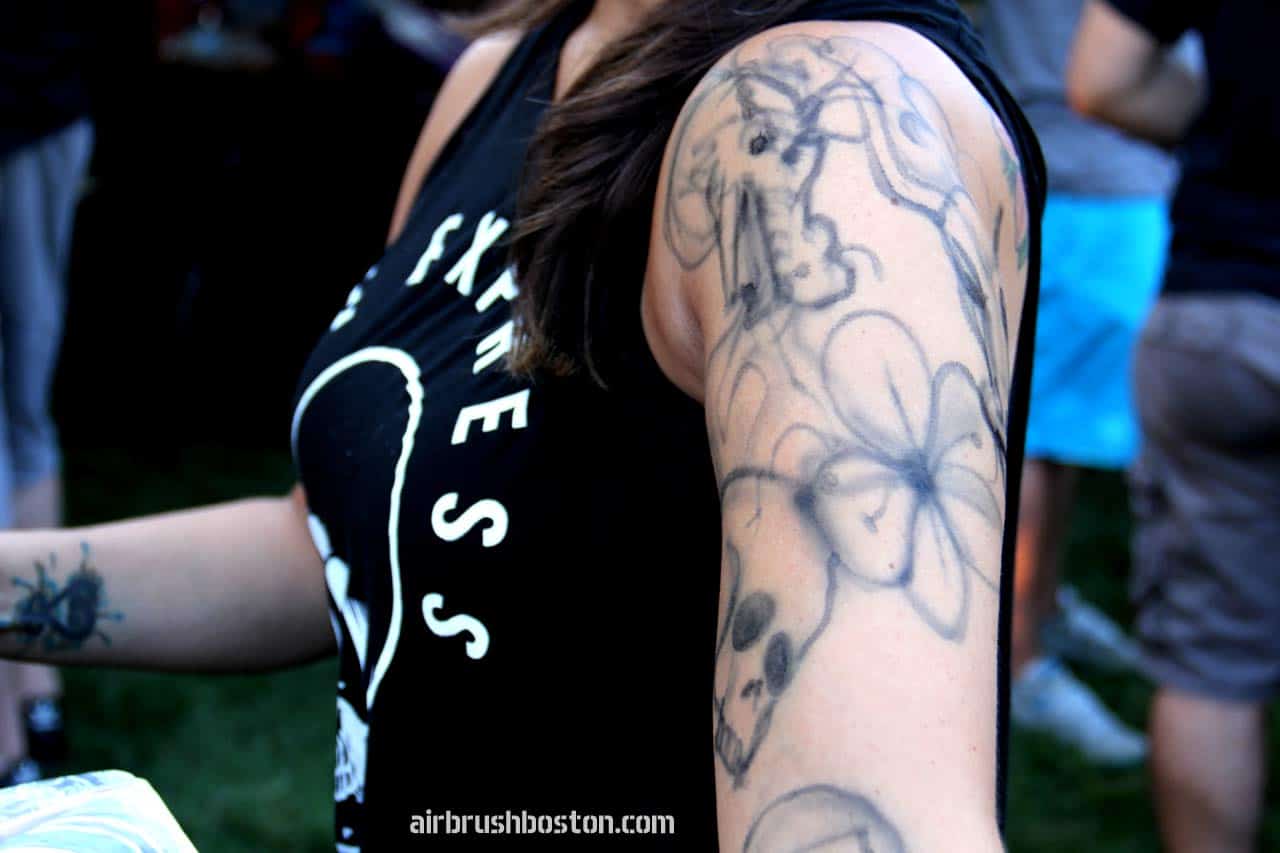 Yes Sharks do drink martini's
Don't forget to check out more information if you would like some airbrush tattoos at your next event.