Ariana
Makeup Artist, Hairstylist and Aesthetician
 After graduating high school, Ariana attended the Aesthetics Institute of Boston. Following her acquisition of earning her Massachusetts Aesthetician license, Ariana moved to Los angels to attend Makeup Designory's (MUD) fashion program where she studied and learned the proper application of the art of make up and hair styling. Ariana now works as free lance artist for proms, weddings,makeup parties and everything in between.

Roscoe
Lead Airbrush Artist
Roscoe Lamontagne is a professional artist in Boston, Massachusetts. He has been a professional painter since he was 16 years old, and he has a BFA in computer animation. The artist is self employed by his company Roscoe Studio and he focuses on combining traditional art techniques with emerging technologies to give his clients forward thinking solutions. Some of his recent projects include an art Installation at MIT's Ashdown House, and 3d historic restoration services for Harvard's Dunster House. Roscoe is always trying to find new ways to solve creative problems.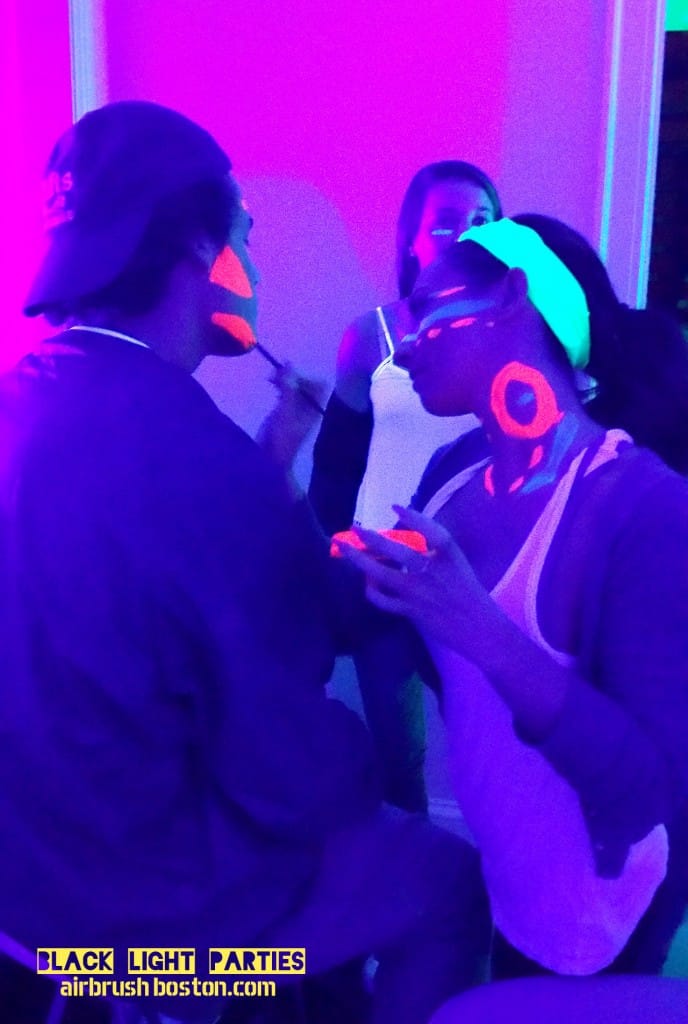 Airbrush Event at Blick Art, Fenway, Boston, MA